Ministries
Childern's ministry
Our Mission:
At Christ Armenian Church (CAC), we have prepared programs to help our young disciples
come closer to our Lord and Savior, Jesus Christ, to be strengthened by His word and Holy Spirit.
Our Sunday School classes are driven by the desire to inspire our children to:
Surrender their life to God (ministry)
Help others come to Christ (evangelize)
Interact with other Christians (fellowship)
Nurture their mind, heart and soul by studying the Truth (discipleship)
Exalt God's Holy name (worship)
"Train up a child in the way he should go,
And when he is old he will not depart from it."
Proverbs 22:6
Our Vision:
Our vision is for our children to come to church,learn about Jesus, know Him personally, have a daily relationship with Him and serve Him.
Children Ministry groups
@Nursery: Temporarily Closed
@Pre-K: 2-6 years old VIA Z9oom every Sunday morning at 9:30am!
(Teachers are Or. Hermineh and Or. Juliet.)
@Upper Elementary: Temporarily Closed
@Junior High: 11-13 years old Every other Sunday at 3:30pm
(Teacher is Or. Paula)
High School Ministry
Our High School Ministry was founded to unite young Christians to build one body, one mind, one spirit, one life that glorifies our Lord and savior Jesus Christ.
Our mission is to create more opportunities to dwell in Christ, teach and admonish one another in all wisdom, to worship Him with heart and soul and praise our Lord in celebration and in difficulty. This group is about transformation, replenishment and turning up the power of the Holy Spirit in our lives.
Grade levels (6th-12th grades)
Bible Studies every Friday evening from 6:30pm to 8pm via Zoom
(High School Pastor: Shervin Youssefian)

High School Committee Meetings every Wednesday from 3pm-3:30pm (pst).
High School Prayer Meetings every wednesday from 3:30pm-4pm (pst)
College & Young Adults (Ages 18-30)
This study group is for all young adults ages 18-30. We meet weekly on Friday nights from 8pm-10pm at Christ Armenian Church's fellowship hall.

Teachers

Sister Elizabeth
Brother Shervin Youssefian
Committee Meetings every Monday at 8am via Zoom
Prayer Meetings every Wednesday at 8am via Zoom
Home Groups
We are meant to do life together! Join one of our home groups during the week, to dive deeper into the word of God.
To join please contact brother Babik at 747.229.1611
Recovery Group Ministry
Celebrate Recovery is a biblical and balanced program that helps individuals overcome their hurts, hang-ups, and habits. It is designed as a program to help those struggling with hurts, habits and hang-ups by showing them the loving power of Jesus Christ through a recovery process.
We meet every Friday evening from 7pm to 9pm at children's wing.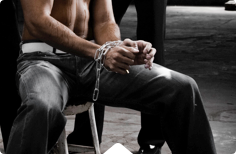 Women's Ministry
Pray With us! Every Wednesday our Women Ministry group gathers at 10 am in the church building.
We've learned that as women we fight best on our Knees! So join us as we lift up our voices to the King in prayer!
Learn With Us! Each week we study the word of God. We Welcome you to come read, learn, and grow with us!
Contact the church office for more information.